Sony was the only top-15 semiconductor supplier to register year-over-year growth in 1H19 Top 15 semiconductor vend
vilsion, Aug, 29, 2019
— Sony was the only top-15 semiconductor supplier to register year-over-year growth in 1H19. Top 15 semiconductor vendors ranked by 1H19 sales revenue. Source: IC Insights. List includes foundries, IDMs and fabless chip companies. Because of the fall in memory prices Samsung, SK Hynix, Micron and Toshiba Memory performed particularly badly and Intel was able to retake the number one position from Samsung. Intel had 20 percent more semiconductor sales than Samsung in 1H19. There were two new entrants into the top-15 ranking in 1H19 as compared to 1H18. MediaTek moved up one spot to 15th and Sony, which was the only top-15 supplier to register year-over-year growth, jumped up five positions to 14th. If foundry TSMC was excluded from the ranking, China-based fabless IC supplier HiSilicon with $3.5 billion of half-year sales would have been 15th. Related links and articles:
The European Commission has fined US chipmaker Qualcomm €242 million (about $270 million) for using predatory pricing to drive Icera Ltd out of the market back in 2009 through 2011
vilsion, Jul, 29, 2019
— The fine represents 1.27 percent of Qualcomm's revenue in 2018 and is intended to be a deterrent to stop other companies engaging in similar practices, the EC said. The ruling comes four years after the investigation in Qualcomm was opened on July 16, 2015 and could have been of up to one tenth of Qualcomm's annual sales. Icera was a UK startup founded in 2002 that developed 3G modems chipsets. The European Commission has ruled that Qualcomm sold i3G modem chips at below cost, with the aim of forcing its competitor Icera out of the market. In the particular form of 3G modem relevant to the case Qualcomm held a 60 percent market share between 2009 and 2011. The ...
Toshiba Memory, the 2018 spin off necessitated by enormous losses in Toshiba Corp nuclear power business, is set to change its name to Kioxia on October 1, 2019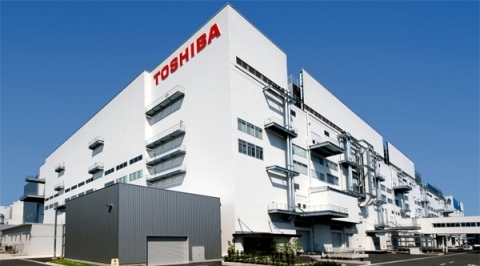 vilsion, Aug, 05, 2019
— Toshiba retains a substantial minority stake in the memory spin off so a name change is appropriate, but the move also raises the question whether Toshiba is preparing to put its holding in Kioxia up for sale. Kioxia – pronunced: kee-ox-ee-uh – is combination of the Japanese word kioku meaning "memory' and the Greek word axia meaning "value." All of Toshiba Memory's subsidiary companies are due to adopt the Kioxia name so Toshiba Memory Europe GmbH will become Kioxia Europe GmbH. Although Toshiba eventually had to consider a complete sell off of its memory chip business to plug the hole in its accounts in the end it was able to retain a 40.2 percent sha...